Die Dorfrocker hun nieuwe single heet tiefkühlpizza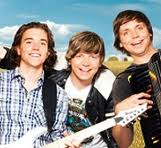 De broers van Die Dorfrocker komen met een nieuwe partyschlager single: Tiefkühlpizza.
Het nummer past in deze tijd, de met kaas en andere lekkernijen belegde stukjes deeg brengen wat warmte in deze koude tijden. Elke vrijgezel heeft er ook eentje in de vriezer liggen. Het nummer gaat over de twijfel of Ingeborg Marie wel de juiste is. Er kan geen twijfel over bestaan of Tiefkühlpizza (Ingeborg Marie) een feestnummer is. Het nummer past dan ook op elk après-ski feestje.