Die ultimative Chart Show – Best of 2017 van vrijdag 8 december 2017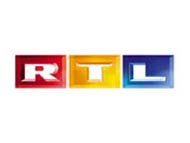 Op vrijdag 8 december is bij de Duitse RTL het programma Die ultimative Chart Show te zien met als thema Best of 2017.
Oliver Geissen presenteert het programma waarin we antwoord krijgen wie de succesvolste nummers en albums zijn in 2017. Hoe de Duitse artiesten het doen in vergelijking met internationale artiesten. Het gaat om 25 nummers en 25 albums en te gast zijn Gil Ofarim, Vanessa Mai, Pietro Lombardi en de tweeiling Valentina en Cheyenne Pahde. Ook geven de Ehrlich Brothers een optreden.
Op het podium staan onder andere Vanessa Mai, Danelle Sandoval met haar dance-hit, Pietro Lombardi met zijn hit Senorita, Santiano, Gil Ofarim en zal Klubbb3 hun nieuwe single Paris zingen.
Uitzending: Vrijdag 8 december om 20:15 bij RTL